We have launched a new web part for SharePoint Online, making it possible to create a corporate knowledge base.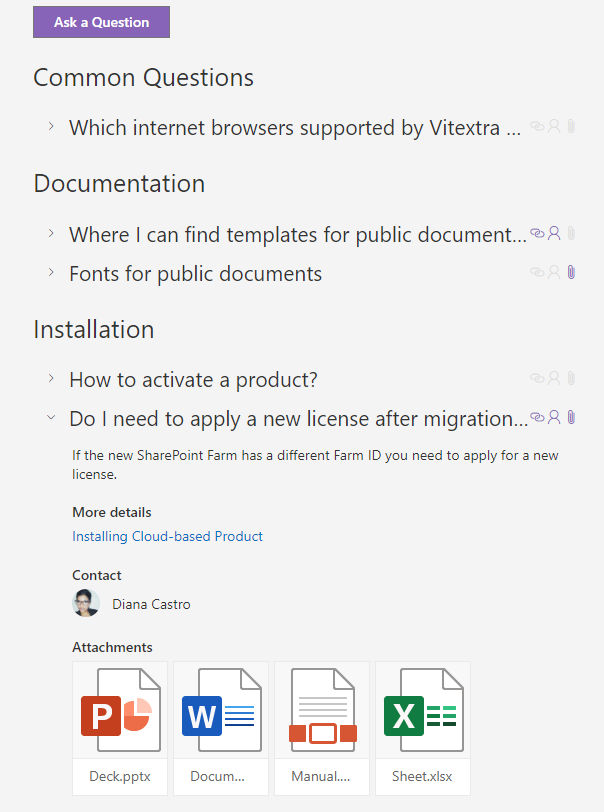 Microsoft Lists
Vitextra Questions & Answers web part stores all the data in Microsoft Lists. This approach allows you to use Microsoft Lists' functionality, such as permission management, list customization, and build up integration solutions based on Power Automate.
Answer Details
Each question may contain additional information:
A person who able to provide more details regarding the topic
Link to an internal or external resource
One or more attachments
Markdown
The answer column supports markdown syntax. So, you can use these elements to format your text:
Headings
Paragraphs
Line Breaks
Bold, Italic
Lists (ordered and unordered)
Links and images and others
Customizable View
Vitextra Questions & Answers Web Part has many configurable parameters to fit your needs:
Grouping questions by category
Sorting questions
Collapse/Expand view by default and others. and others
Pricing
The cost of the license for Vitextra Questions and Answer web part is 29$ monthly or 299$ annually. The price is for tenant, no matter how many active users you have.