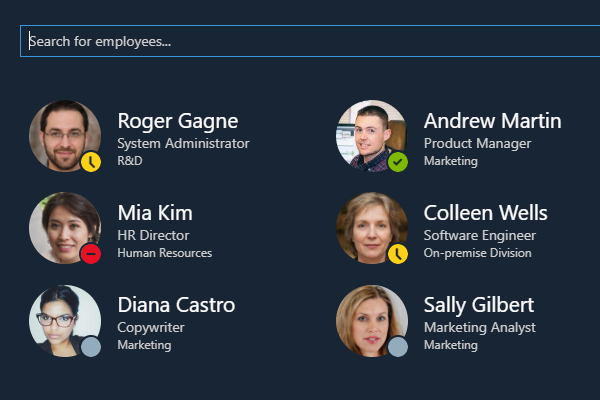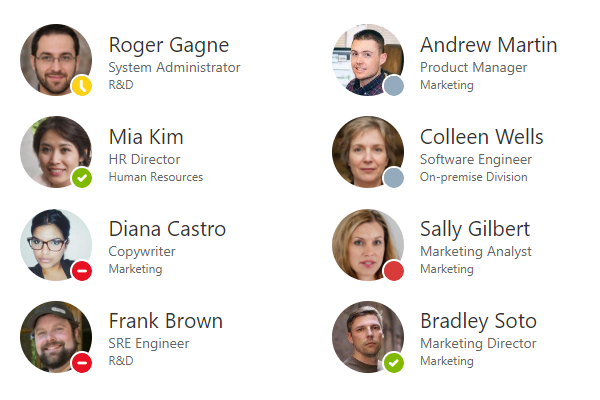 Web Part to search users within SharePoint Online User Profiles as well as Azure AD
Microsoft Teams Integration
User Presence
Single Part App Pages
Supporting Dark Mode
Search People within User Profiles
Search People in Azure AD
---
Search People within User Profiles and Azure AD
With Vitextra Employee Directory you can use SharePoint Search service as well as Azure AD as a data source for the app.
Searching users within User Profiles via Search Service makes it possible to use information from such special fields as Interests, Skills, Office Location and others to search people not limited to just their name, email, or job title.
On the other hand Azure AD as a data source for employee directory allows you to hide employees from search result in case their accounts are disabled.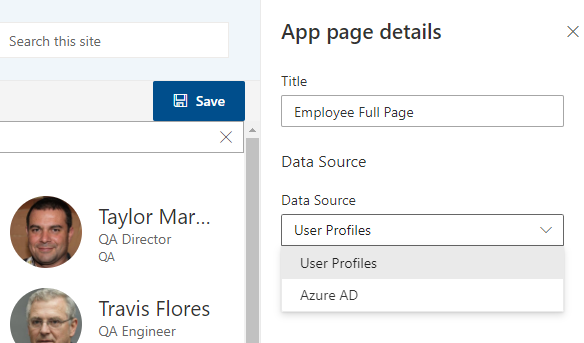 Microsoft Teams Integration
Employee Directory App can be placed right in Teams Channel to boost productivity by eliminating context switching.
Using Employee Directory in Microsoft Teams allows users to search for people with their mobile devices.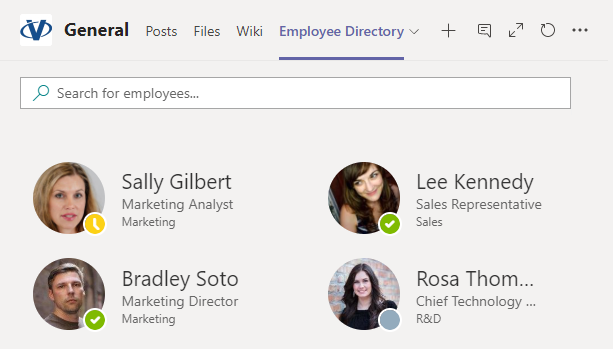 User Presence
Anyone in your organization with Employee Directory App can see (in nearly real-time) other users' presence status. Employee Directory uses Microsoft Graph to get this information regardless of the data source you use (User Profiles or Azure AD).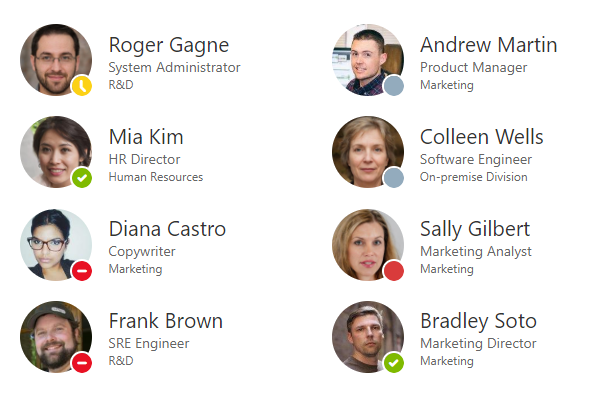 Dark Mode
Dark Mode supported on SharePoint Modern Page as well as in Microsoft Teams. The App switches the mode automatically in order to the current environment settings. In the case of the App is running on SharePoint Modern Page it applied current theme settings.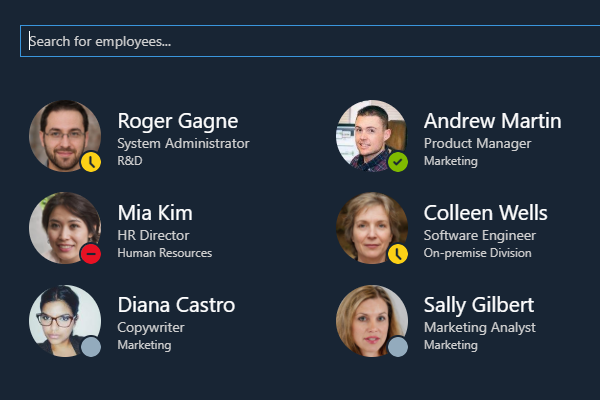 Details and Cards View
There are two types of layout you can switch between of:
Details. Search results presented in the table view. Columns which presented in the table and their order can be changed with App settings.
Cards. Search results presented with native SharePoint control. Attributes used in the control not configurable.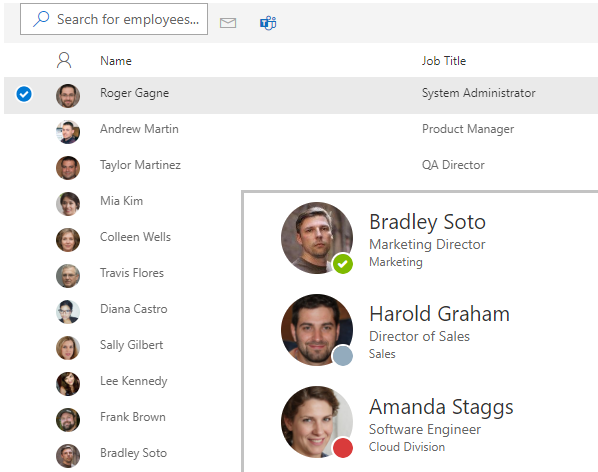 Knowledge Base
---
Read articles related to Employee Directory
Localization
中文(中国)
čeština (Česko)
English (United States)
français (France)
Deutsch (Deutschland)
日本語 (日本)
русский (Россия)
español (España, alfabetización internacional)
Platforms
Microsoft Teams
SharePoint Online
No reviews yet
Be the first to review this product.
Send Us Feedback
---
We would love to hear from you! Please take a moment to let us know about your experience.
We received your message. Many thanks!