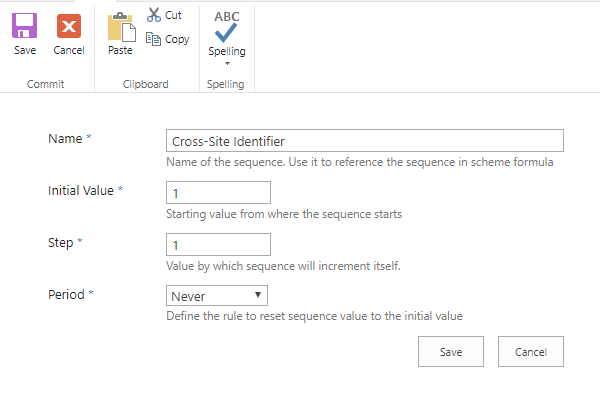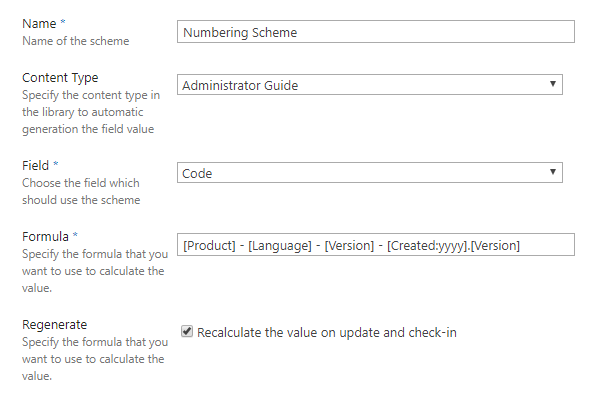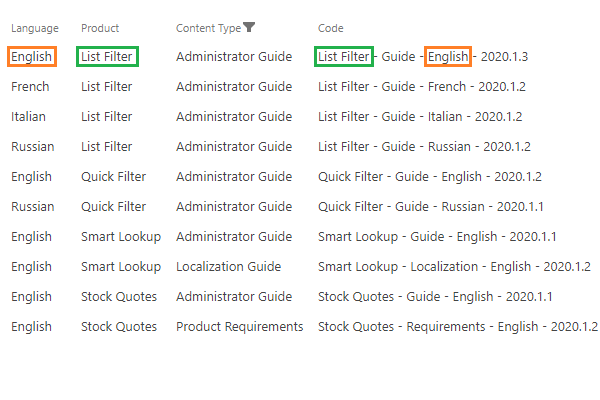 Automatically generate unique numbers for documents and list items
Automatic Generation Numbers
Cross-Site Sequences
Customizable Numbering Schemes
Formula Base on Attributes and Metadata
Formatting Column Values
---
Automatic Number Generation
Vitextra Number Generator for SharePoint allows you to set up a numbering scheme on a SharePoint list or document.
You can define a numbering scheme for each content type as well as entire list or document library.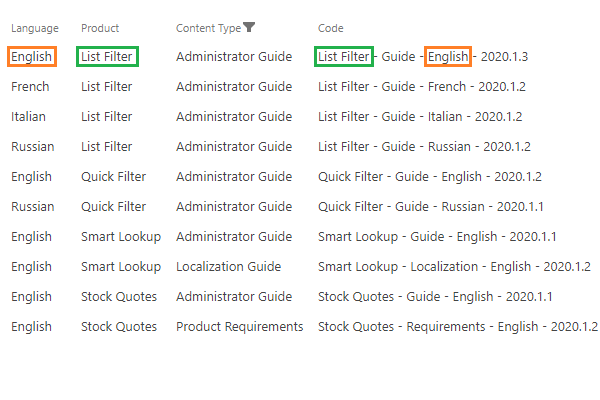 Cross-Site Sequences
Create a sequence and define initial value, step and reset rule to generate unique values.
Each sequence may be used in the numbering scheme with custom formatting.
The cross-site sequences make it possible to organize document repositories within your SharePoint site and generate unique numbers across entire site collection.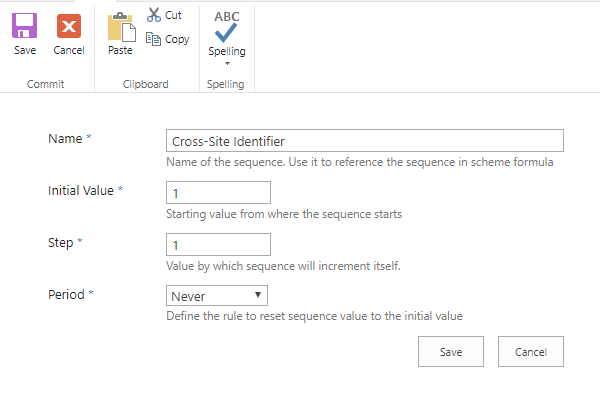 Numbering Formula
Numbering Formula is based on the document attributes with custom formatting.
You can use special SharePoint columns such as ID, Version, Author, Created and other to define a formula.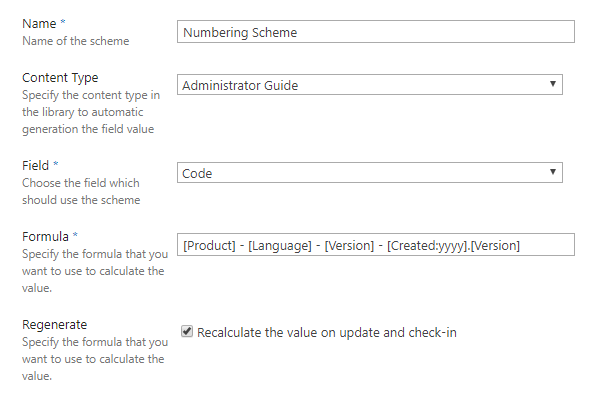 Knowledge Base
---
Read articles related to Number Generator
Localization
English (United States)
русский (Россия)
Platforms
SharePoint 2019
SharePoint 2016
SharePoint 2013 Server
SharePoint 2013 Foundation
No reviews yet
Be the first to review this product.
Send Us Feedback
---
We would love to hear from you! Please take a moment to let us know about your experience.
We received your message. Many thanks!