Automatically generate unique numbers for documents and list items
Automatic Generation Numbers
Cross-Site Sequences
Customizable Numbering Schemes
Formula Base on Attributes and Metadata
Formatting Column Values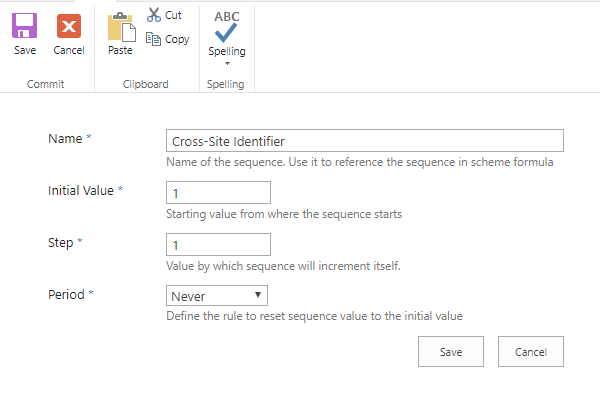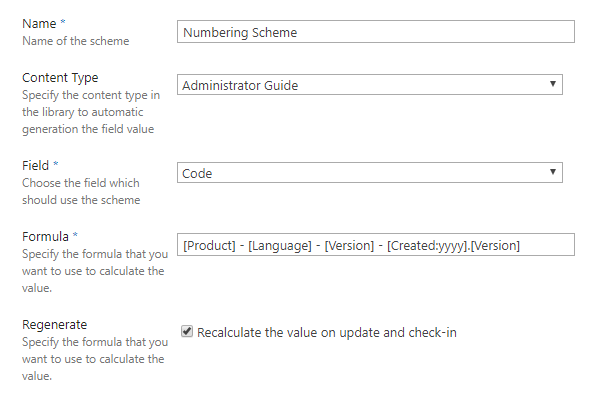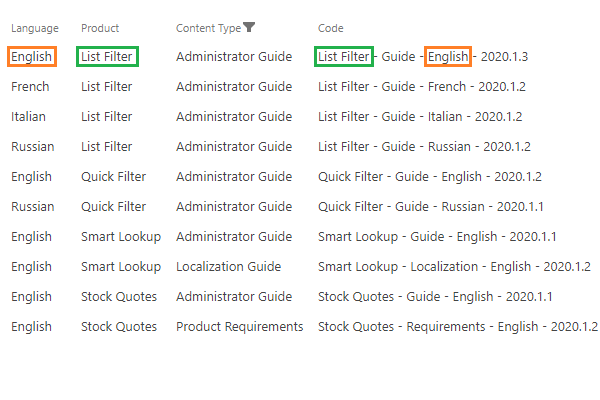 Automatic Number Generation
Vitextra Number Generator for SharePoint allows you to set up a numbering scheme on a SharePoint list or document.
You can define a numbering scheme for each content type as well as entire list or document library.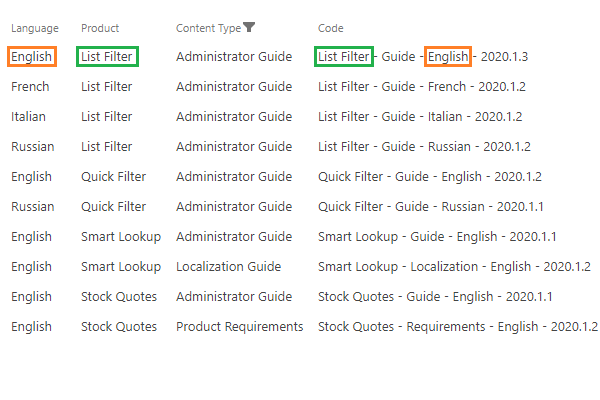 Cross-Site Sequences
Create a sequence and define initial value, step and reset rule to generate unique values.
Each sequence may be used in the numbering scheme with custom formatting.
The cross-site sequences make it possible to organize document repositories within your SharePoint site and generate unique numbers across entire site collection.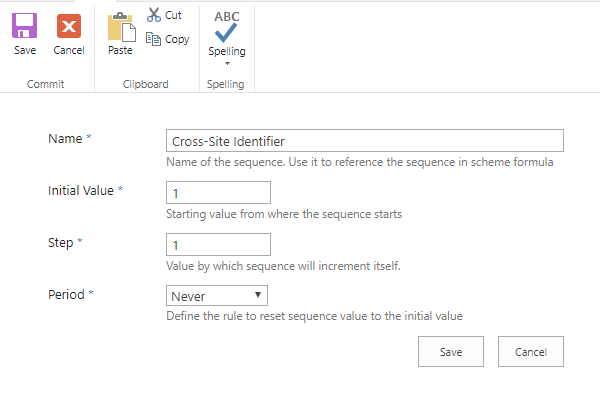 Numbering Formula
Numbering Formula is based on the document attributes with custom formatting.
You can use special SharePoint columns such as ID, Version, Author, Created and other to define a formula.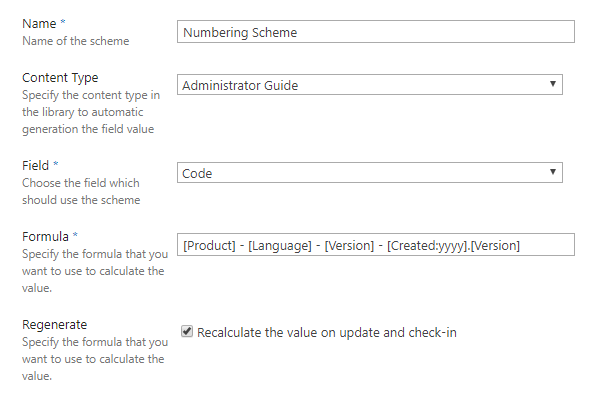 Customer Questions
Some common questions about Number Generator
Can I use a static text for Number Generator formula?
Yes. All text not included in square brackets is used "as is".
---
Can I use Number Generator to generate column value in Document Library?
Yes. You can use Number Generator both within List and Document Library.
---
Kris Horner
definitely must-have add-in for SharePoint
the cross-site sequence makes it possible to set up incoming documents management system with no coding.
Supported Languages
English
русский
Platforms
SharePoint 2019
SharePoint 2016
SharePoint 2013 Server
SharePoint 2013 Foundation
11/11/2020
🐞 Fixed Bugs:
Not Found error on the numbering configuration page
Double menu item on document library settings page
Sequence initial value always equals zero
---
Discover more apps
---
Suggested apps
Send feedback
---
We would love to hear from you! Please take a moment to let us know about your experience.
We received your message. Many thanks!