With the Vitextra Short URL Add-in, you can create a short URL for any content stored on your SharePoint as well as an external source directly from the Ribbon and/or Context Menu. You can share created shortened URL with many options such as email, QR code or copy it to the clipboard.
Simple to use, no training required
Custom named Short URLs
Short Url for any List Item, Document, Page or External link
One-click creation with Ribbon Menu or Item Context Menu
Detailed statistics (Browser, Referrer, Operation System)
Built-in QR Code generator
Date expire for links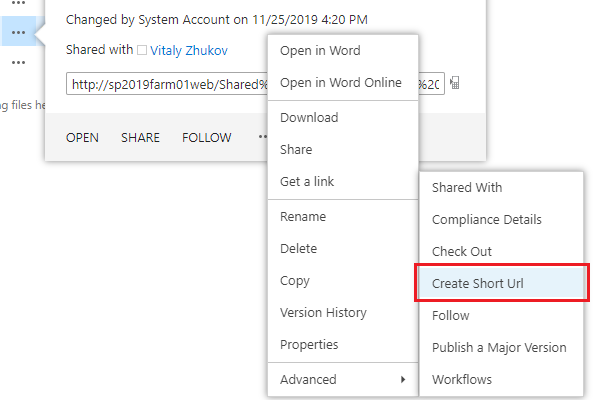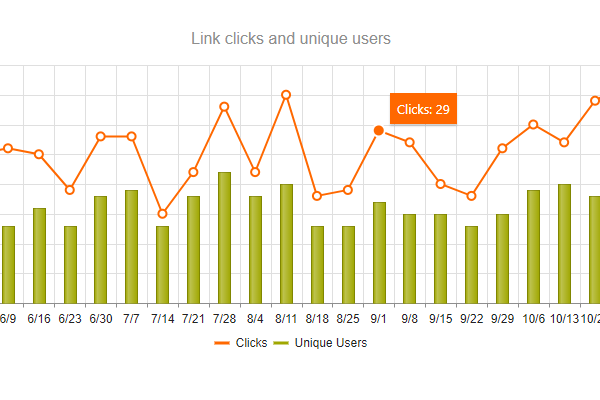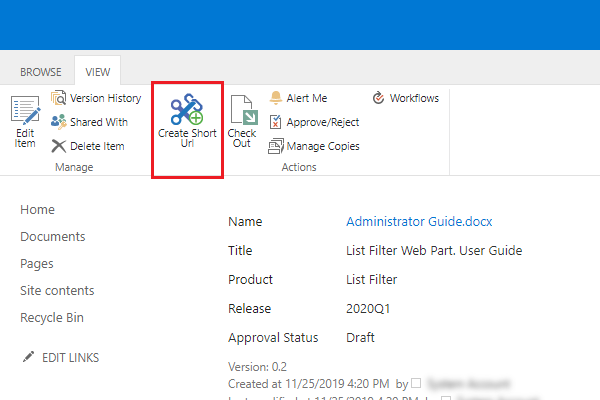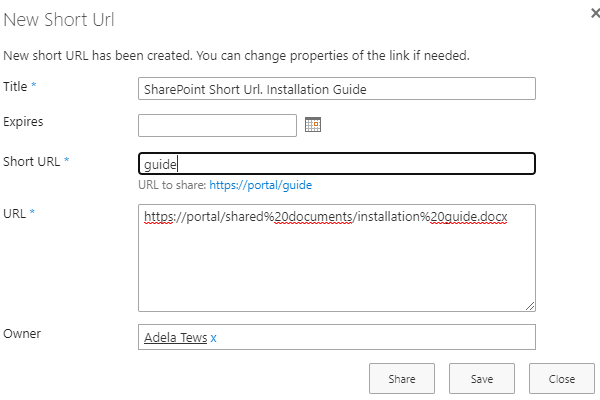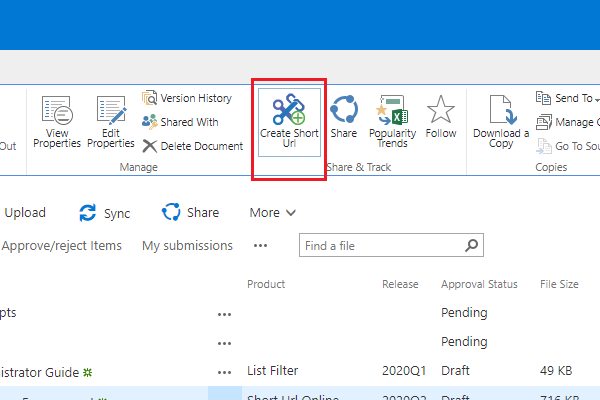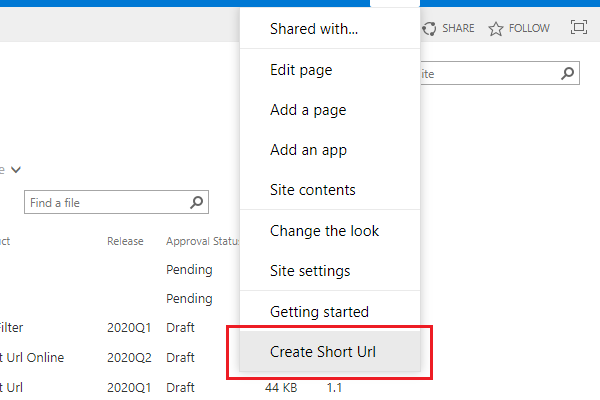 Vitextra Short URL allows you to create a short, user-friendly URL for any content within SharePoint as well as any external content.
Short and easy to remember URLs help you to create meaningful static URLs for content using keywords. It allows users to figure out what the page or document is about just by looking at the URL's name.
Short URL for any content
Create short URL for any document, view, site or page within your SharePoint portal as well as any external content.
With Vitextra Short URL Add-in you can create a short URL directly from:
Ribbon Menu
Document or Item context menu
Settings menu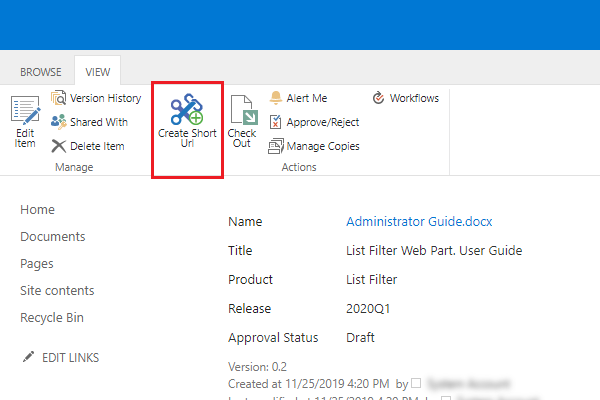 Managed URLs
Vitextra Short URL makes it possible to create custom named shortened hyperlink.
For example the following link to a document stored in SharePoint Document Library:
https://portal/sites/public%20documents%20repository/Shared%20Documents/List%20Filter/List%20Filter.%20Administrator%20Guide.pdf
can be shortened to:
https://portal/list-filter-manual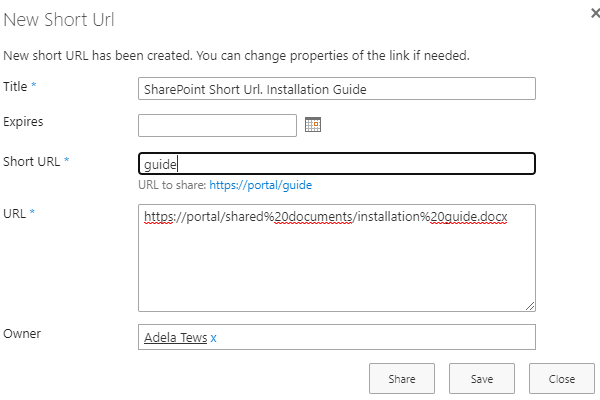 Usage Statistics
Vitextra Short URL provides detailed usage statistics.
Statistics contain information: browser, OS, user, and others.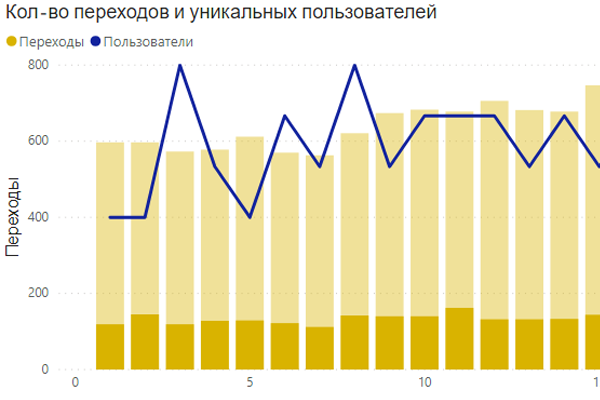 Customer Questions
Some common questions about Short URL
How many links I can create?
As many as you need. There is no limit to the number of shortened links you create.
---
Can I change existing shortened URL?
Yes. You can change existing shortened URL at any time.
---
Does Short URL support HTTP/HTTPS?
Short URL supports HTTP/S target links as well as HTTP/S short URLs.
---
Can I create a short URL for external content?
Yes. You can create a short URL for both internal and external content.
---
No reviews yet
Be the first to review this product.
Supported Languages
English
русский
Platforms
SharePoint 2019
SharePoint 2016
SharePoint 2013 Server
SharePoint 2013 Foundation
12/16/2020
🐞 Fixed Bugs:
QR-code for shortened URL is wrong
---
8/16/2020
🐞 Fixed Bugs:
Wrong data in the list of shortened URLs
🚀 New Features:
---
2/24/2020
🚀 Improvements:
Special characters validation
Performance improvement
---
Discover more apps
---
Suggested apps
Send feedback
---
We would love to hear from you! Please take a moment to let us know about your experience.
We received your message. Many thanks!