One-click creation with Command Bar
Customizable shortened links
Simple to use; no training required
Tightly integrated with SharePoint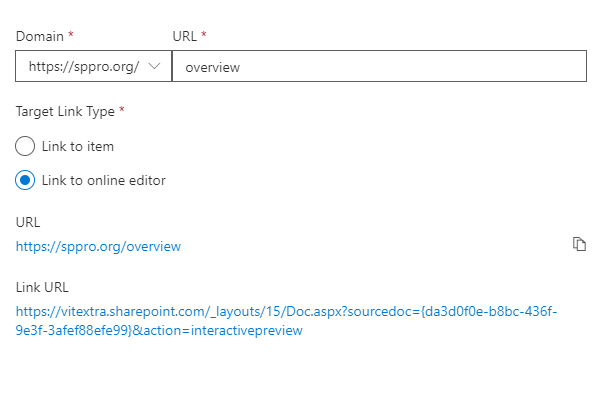 One-click URL Shortener
Short URL Online makes it possible to create a new shortened URL with a single click. Select a document in the SharePoint document library for which you need to create a shortened URL and select the Short URL button on the command bar.
A shortened URL will be created automatically.
Customizable URL
You can change Short URL as well as domain for existing shortened links.
This feature available for document library and for the Short URL web part.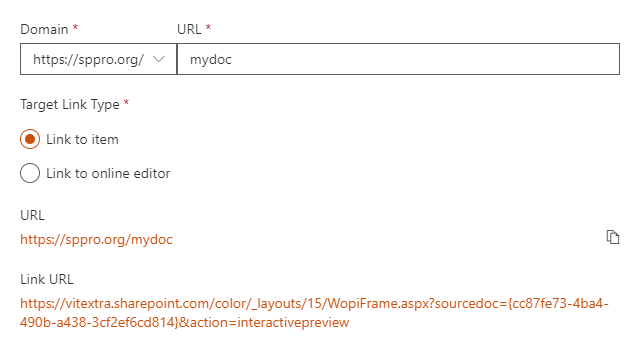 Knowledge Base
---
Read articles related to Short URL Online
No reviews yet
Be the first to review this product.
Localization
English
Deutsch
日本語 (日本)
latviešu (Latvija)
русский
Platforms
SharePoint Online
11/13/2020
🐞 Fixed Bugs:
Duplicate web part instance
🌐 Add Languages Support:
🇩🇪 German (Germany)
🇯🇵 Japanese (Japan)
---
11/10/2020
🚀 Improvements:
Added Title field for shortened URL
---
Send Us Feedback
---
We would love to hear from you! Please take a moment to let us know about your experience.
We received your message. Many thanks!