Glossary
Terms and Definitions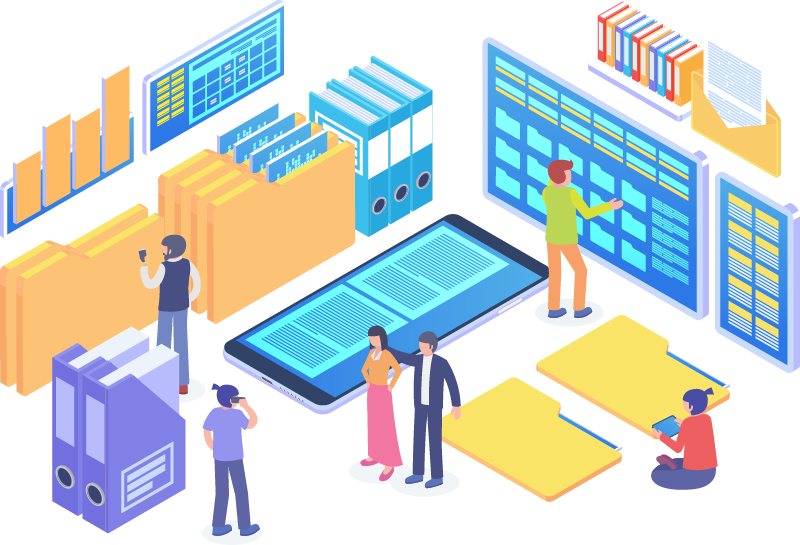 A
Azure AD (Active Directory)
Azure Active Directory is a cloud-based identity provider which allows employees in your organization sign in and get access to Microsoft 365 as well as many other SaaS applications.
C
Crawled Property
A crawled property in SharePoint search stores content and metadata that is extracted from an item by the crawler, such as a text of a document, author, or title. Crawled property is not retrievable but may be mapped to one or more managed property.
Custom Action
Custom action represents a link, ribbon component, menu item, or toolbar item. Custom action can be bound to list type, content type, or file type.
D
Document Library
A special type of list that stores files, folders, and information about them. Document Library, as well as List, can contain personal or shared views, item-level permissions, and so on.
E
Event Receiver
An Event Receiver allows handling the events within Site, List, or Document Library.
F
Farm
A Farm is a group of servers that work in concert to provide SharePoint services to deliver functionality for the end-users.
Farm Solution
Farm solution is a package that can be deployed to an on-premise SharePoint Farm. Farm solution has full access to system resources and other sites on the farm.
Feature
A feature is a set of SharePoint elements (artifacts) such as the following: site column, content type, web part, application page, custom actions, list template, list instance, and others.
Feature Scope
A Feature Scope at which a feature is defined for. A Feature can be defined for Farm, App, Site, or Web.
L
List
A list is a storage unit in SharePoint. The list can contain columns of different types, content types, views. Document Library is a special type of List and therefore Library inherits the functionality of List.
M
Managed Property
A Managed property in the SharePoint search schema defines what data from crawled properties are included in the search index. Managed properties have a large number of settings to determine how the contents are shown in search results. Managed Properties may be referred to in search queries to specify which information you need to return.
Microsoft Teams
A chat-based collaboration platform for business communications with useful features for online meetings, live events, document sharing.
S
U
User Profile
A user profile is a set of properties that describe a user. The properties include basic information about the user, contact details, and other data. The user profile is used for such services as Delve, My Site, and others
Share