Product Installation
11/12/2019
This article describes how to install Vitextra product to SharePoint On-prem environment with the product installation wizard
❗ Important
This guide describes the installation process for Vitextra farm solutions in an on-premises environment (SharePoint Server).
Installation guide for cloud-based solutions designed for Microsoft 365 (SharePoint Online, Microsoft Teams) see following KB article: Installing Cloud-based Product.
Preconditions
SharePoint Services
Before the installation process, please make sure these services are running on the SharePoint Server:
SharePoint Administration
SharePoint Timer Service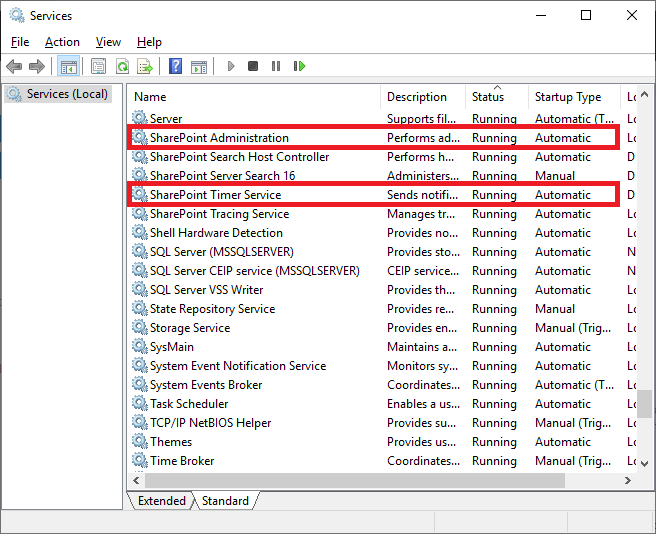 Required Permissions
To perform the installation procedure, you must have the following permissions and rights:
Member of the local server' Administrators group
Member of the Farm Administrators group
Installation package
Download the zip file (*.zip) of the product from the downloads page and unpack it to the SharePoint Front-End server where the installation process will be performed.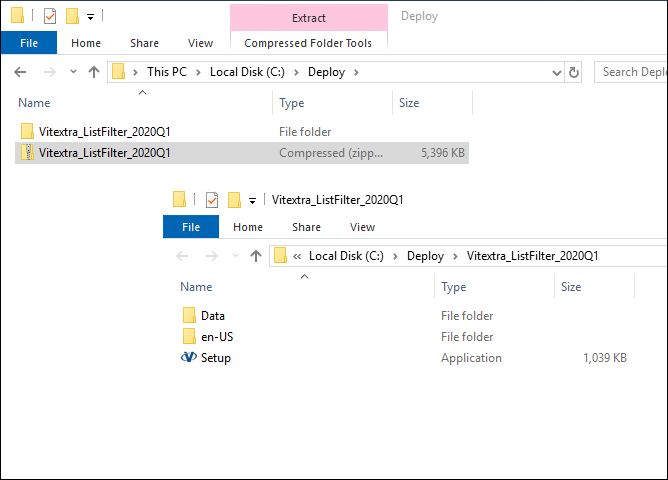 ❗ Important
Do not install Vitextra .wsp files directly with PowerShell or STSADM.
Installation
Open the folder where you have an installation package and run the Setup.exe file.
📝 Note
If you could not run the setup file, right-click the Setup.exe file and select Run as administrator.
Installation wizard will appear as shown below: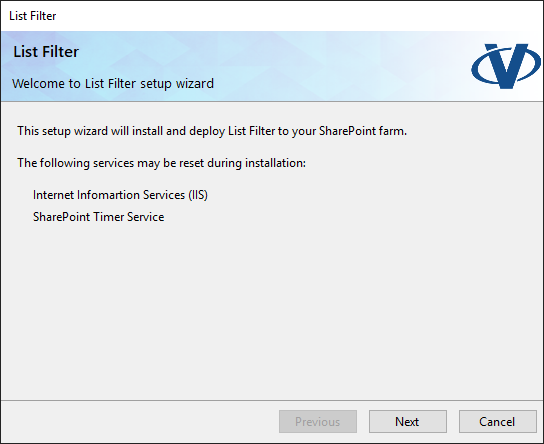 Click on Next to start the checking process to verify the server meets all the requirements for product installation.
After system check is finished, click Next.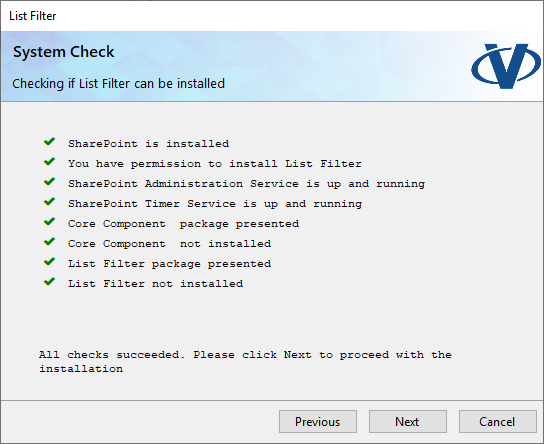 Review and accept the End-User License Agreement and click Next.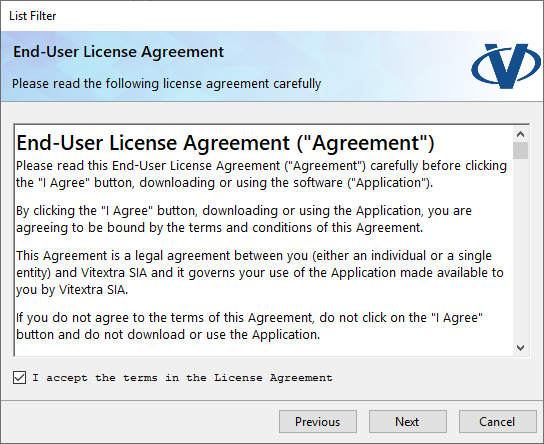 Within the Web Application Deployment Targets, select the web applications where you are going to install the product and click Next.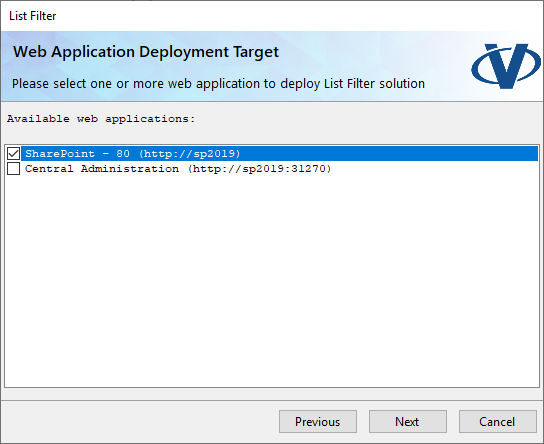 📝 Note
Web Application selection screen may be skipped if the product does not contain any Web Application scoped resources.
Wait while the product is installed.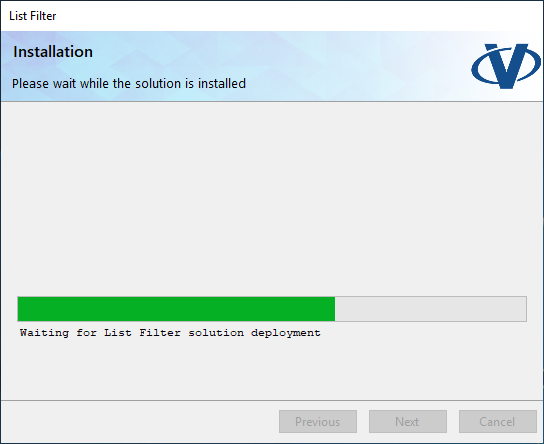 Once the installation is completed click on Finish to close the installation wizard.