Product Activation
12/25/2019
Applicable to: All Products
This article describes how to activate on-premise Vitextra products with purchased serial numbers.
Activation Key
Open the My Products page sign in to view the list of your purchased products and their activation keys.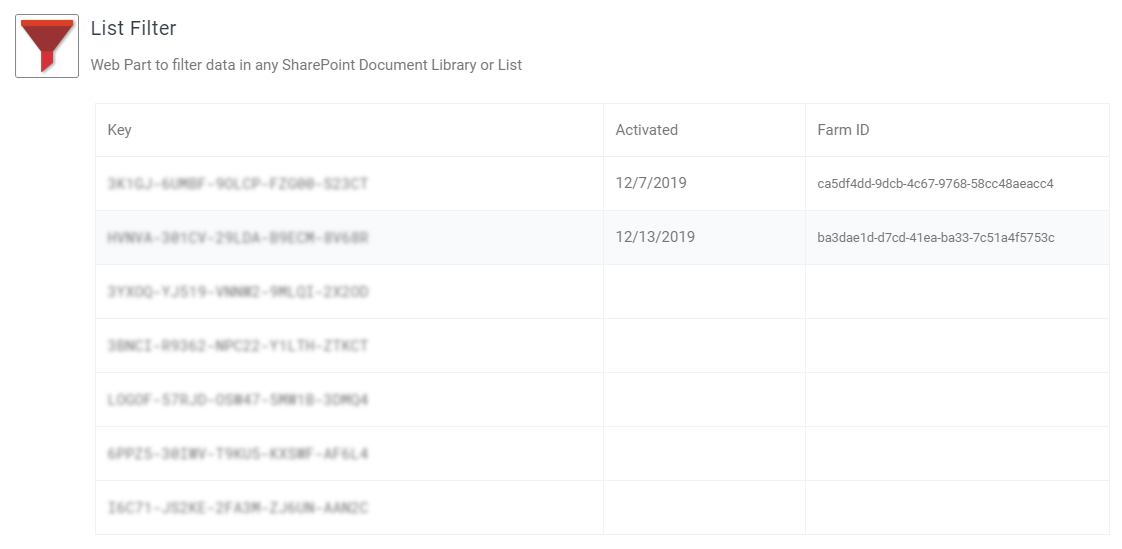 Copy any of the product keys that have not been activated yet.
Activate Product
Open the SharePoint Central Administration and click on the Products link in the Vitextra section.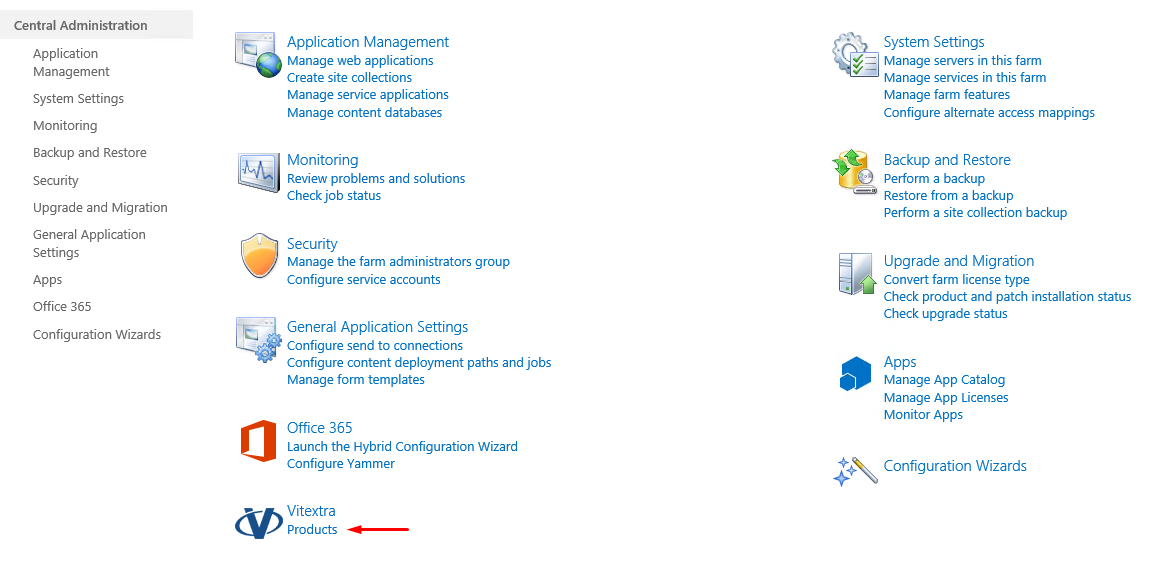 Select the product you want to activate in the list of installed products: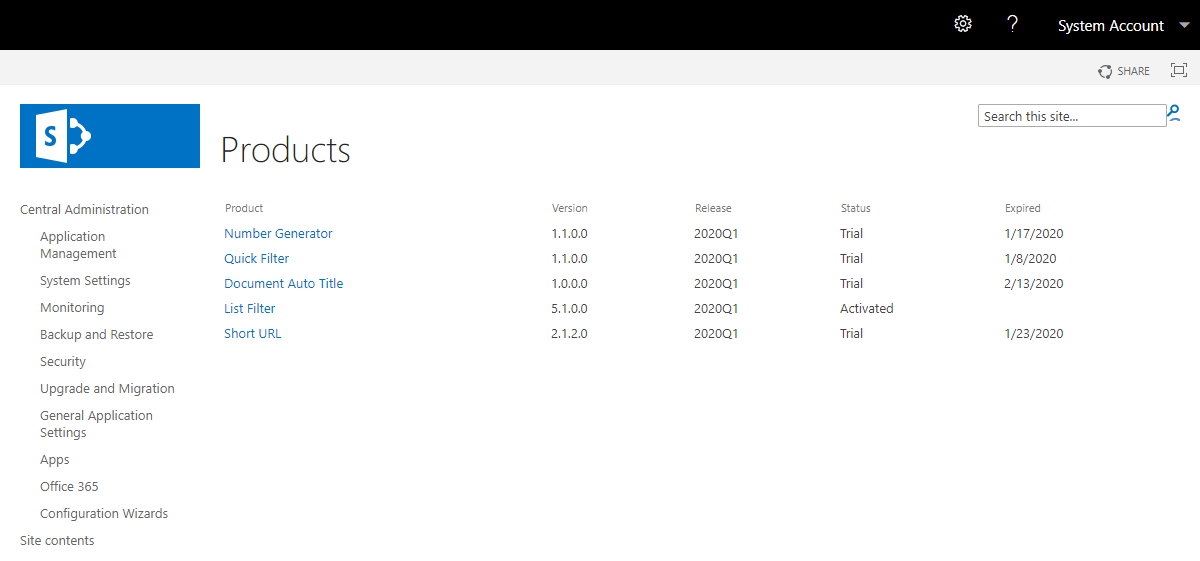 Paste the copied key in the Product Key field and click Activate: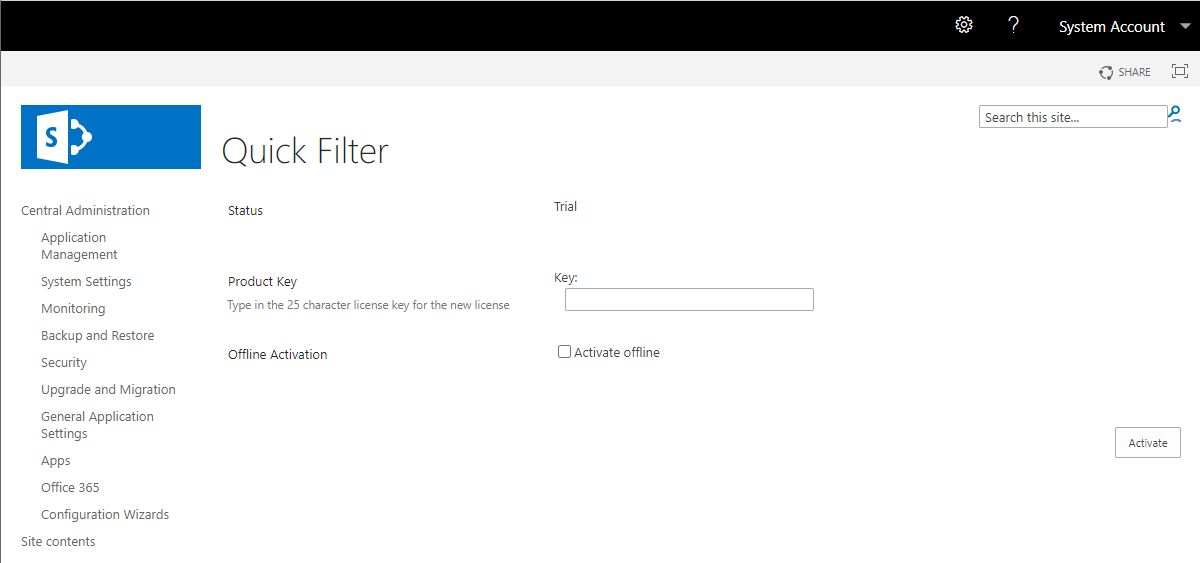 If activation has been successful, the product status will be automatically changed to Activated.
📝 Note
The activation key of Vitextra product can only be used once.