Offline Product Activation
1/20/2020
Applicable to: All Products
This article describes how to activate Vitextra products offline.
Introduction
All Vitextra on-premise products for SharePoint Server have a free 14-days trial period without limitation of functionality. After the trial period, you need to activate the product to keep it working. There are two approaches to activate a product: online in case, your SharePoint server has an internet connection and offline activation for servers with no internet connection.
This article describes the offline activation process.
Activation Code
To activate a product in offline mode you need to obtain the activation code. To generate it you need to provide Activation Key of the purchased product and Identifier of the SharePoint Farm.
Product Key
Open My Products page and sign in here to view the list of your purchased products and their activation key.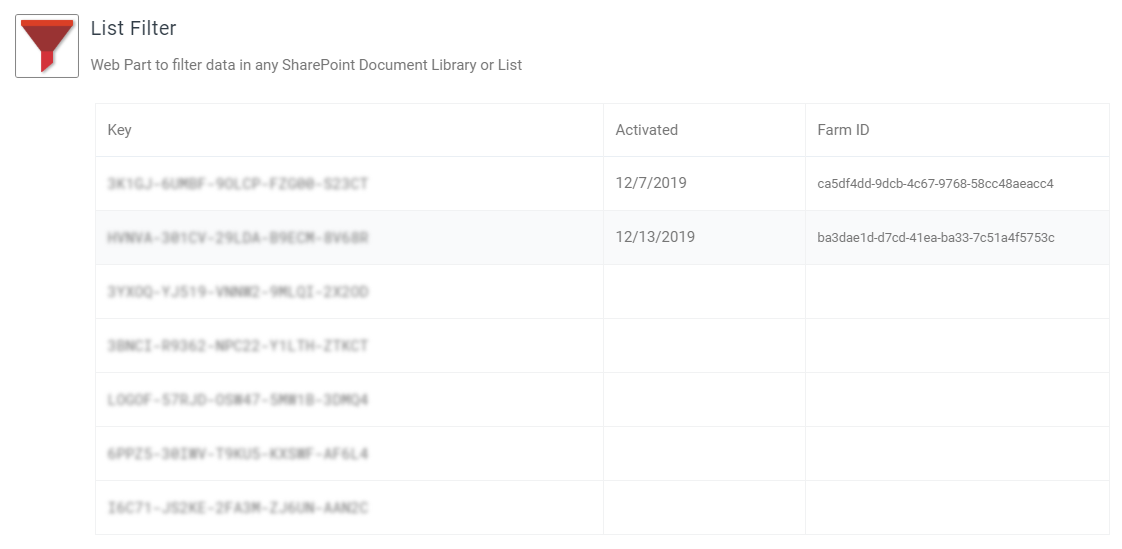 Copy any of the product keys that have not been activated yet.
Farm ID
To view your SharePoint Farm ID log in on any server in your farm, run SharePoint Management Shell and execute the following command:
Get-SPFarm | Select ID


Copy the Farm ID.
Generate Activation Code
Open Offline Activation page, paste the Product Key and Farm ID into appropriate fields and click Get An Activation Code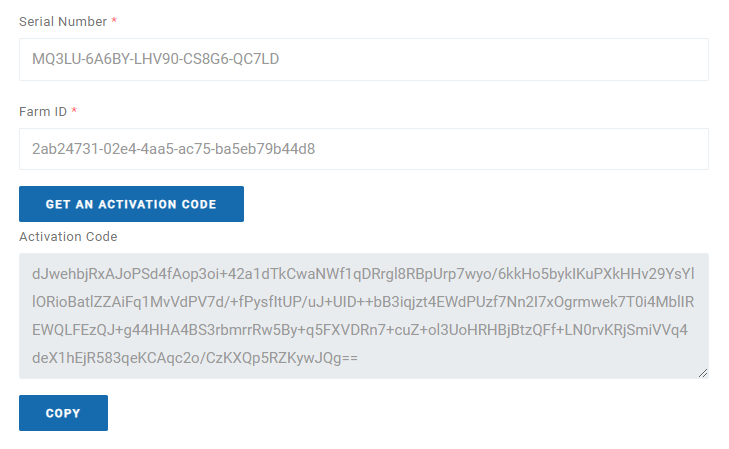 Copy generated activation code.
Activate Product
Open the SharePoint Central Administration and click Products under Vitextra heading.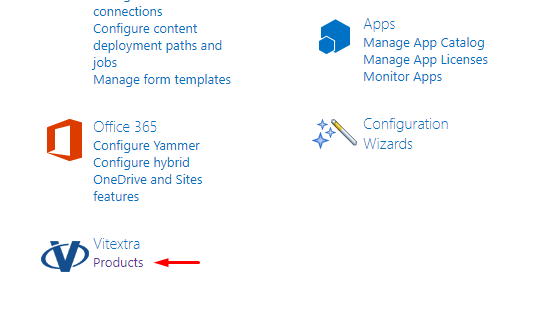 Select the product you want to activate in the list of installed products: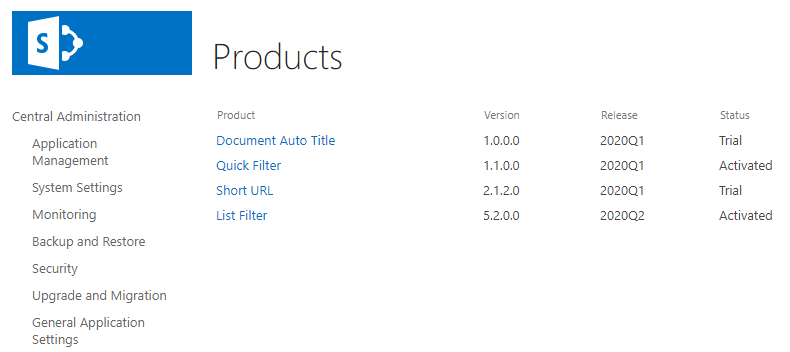 On the Product page:
Paste the product key into the Product Key field
Check Activate Offline
Paste generated activation code into the Activation Code field
Click Activate*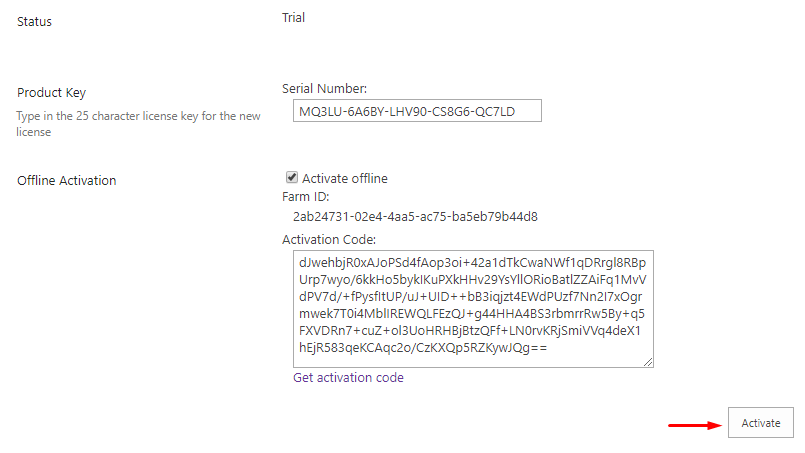 If activation has been successful, the product status will be automatically changed to Activated.
See Also