Filter SharePoint List by Date Range
5/19/2020
This article describes how to filter data in SharePoint List and Document Library by Date Range with Vitextra List Filter Web Part.
Introduction
Built-in SharePoint filter does not allow to filter List or Document Library by Date Range. Native funcationality limited to choosing the exact date of existing values: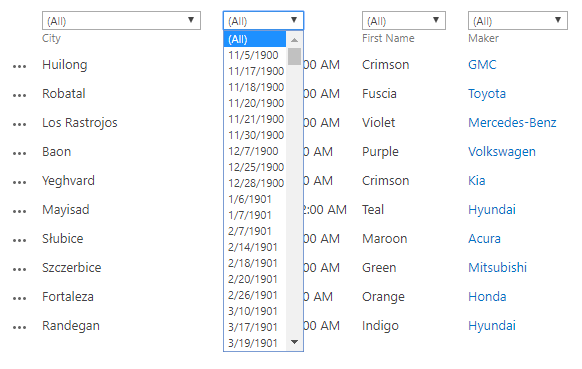 There are many cases in your daily work when you need to filter List or Document Library by Date Range. A workaround for this case is creating a special view. The more cases the more special views you produce.
Vitextra List Filter makes it possible to rid of unnecessary views and make your work more efficient.
Preconditions
Before using the date range filter you need to activate Vitextra: List Filter Site Collection feature and add the List Filter web part to the list view or a page where the view is located.
See Configure List Filter article for more information.
Add column to the filter panel
Click Fields to open column settings dialog:
📝 Note
If setting buttons are not presented on the web part check your permissions and try again.
Check DateTime columns on the settings dialog you want to filter by and choose appropriate filtering control (Date range):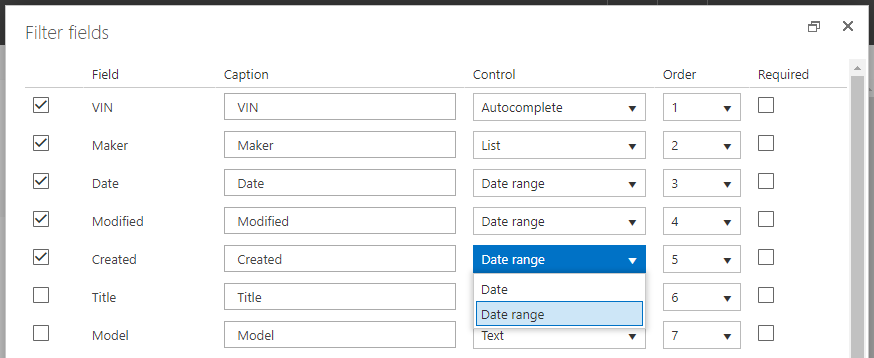 Click Save and refresh the page to see the changes.
Filter by Date Range
Once you' configured the filter there are presented two date pickers for each DateTime column you selected on the filtering panel:

Type in a date or choose one with SharePoint date picker control and click Filter to apply the filter.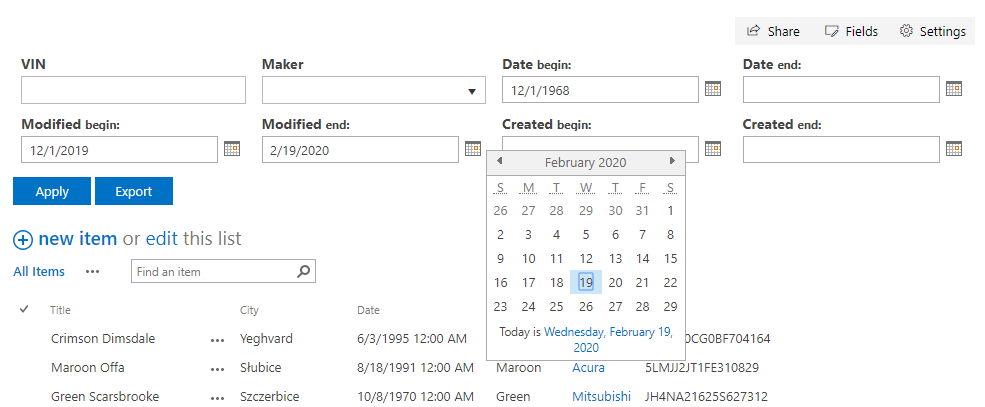 📝 Note
You can specify both begin and end values as well as one of them to filter the data.