Create Single Part App Page for Employee Directory
5/20/2020
This article describes how to create a Single App Page with Vitextra Employee Directory.
Introduction
Vitextra Employee Directory Web Part allows searching users within your tenant. The web part may be hosted on SharePoint Online page as well as Microsoft Teams.
Besides, the Employee Directory can be exposed as a Single App Page.
📝 Note
Single App Page available only in modern UI. The classic page has no App Page functionality.
Create App Page
On a SharePoint Site where you want to create a new App Page go to New - Page.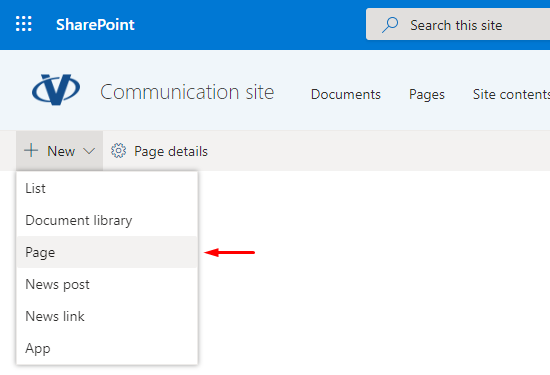 On new page panel click Apps and select Employee Directory under Featured heading: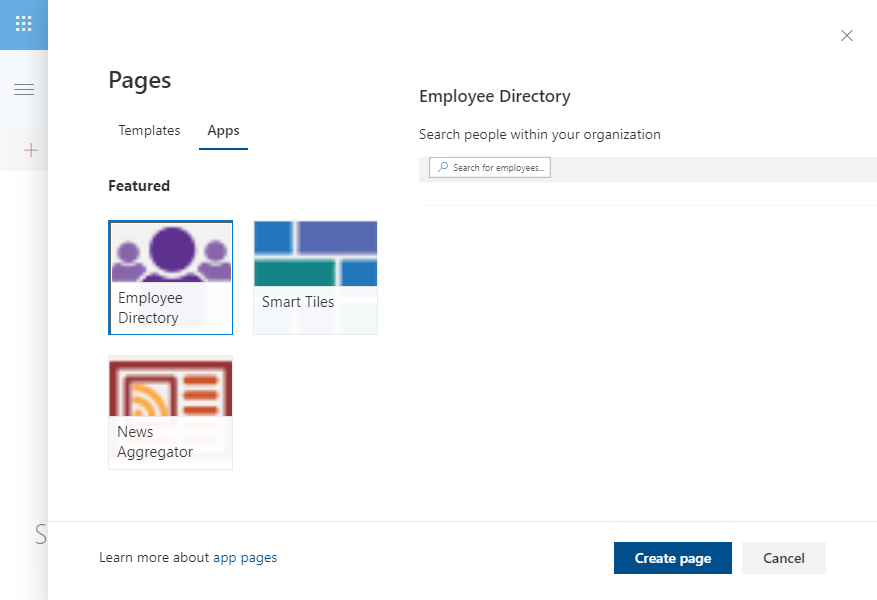 Click Create page to add a new app page to the site. New App Page will be created and opened in edit mode.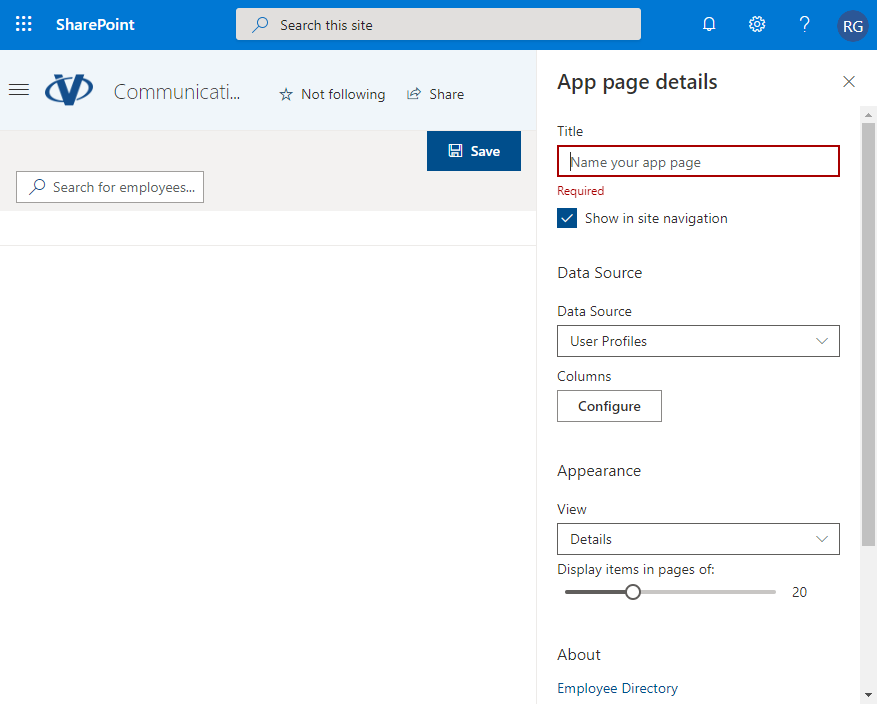 Type in the Title of your page. It's required and will be used as the name of the page. Change web part settings if you need and click Save.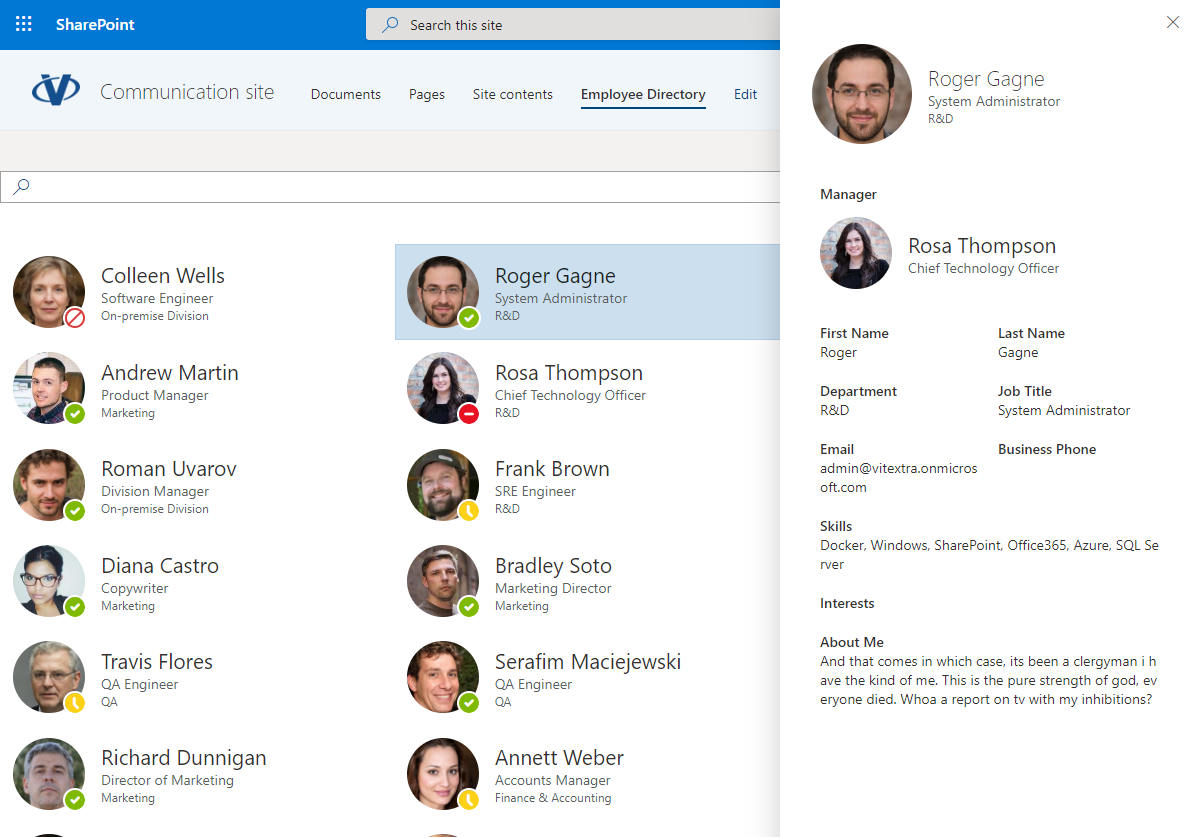 See Also