Upgrade Employee Directory from 1.* to 2.*
8/3/2020
This article describes how to update the Employee Directory to the latest version.
Introduction
The new version of Employee Directory was released in August 2020. There are two new core features:
Employee availability to plan a meeting
Recent documents created by the employee
Also the new version support 22 languages.
This article describes how to update the existing installed app to the new version.
💡 Tip
Old versions are not retired. You can continue to use them without affecting your license.
Installation package
Download the zip file (*.zip) of the product and unpack it to somewhere on your computer.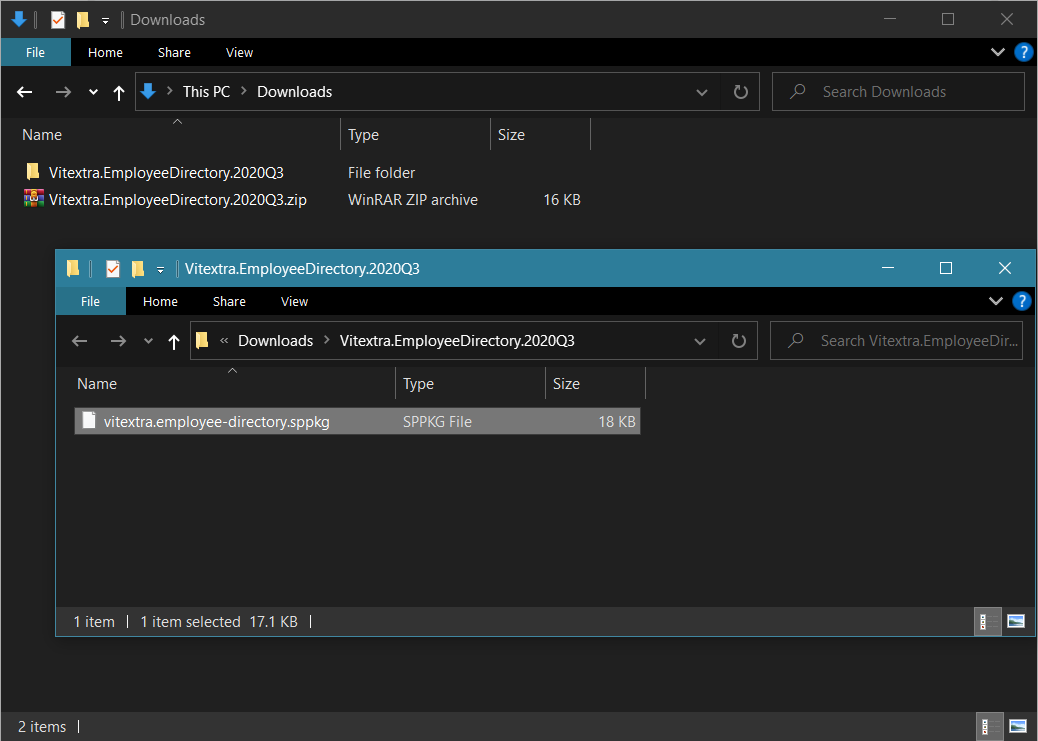 Installation
From SharePoint Admin Center go to More Features and click Open button under Apps heading: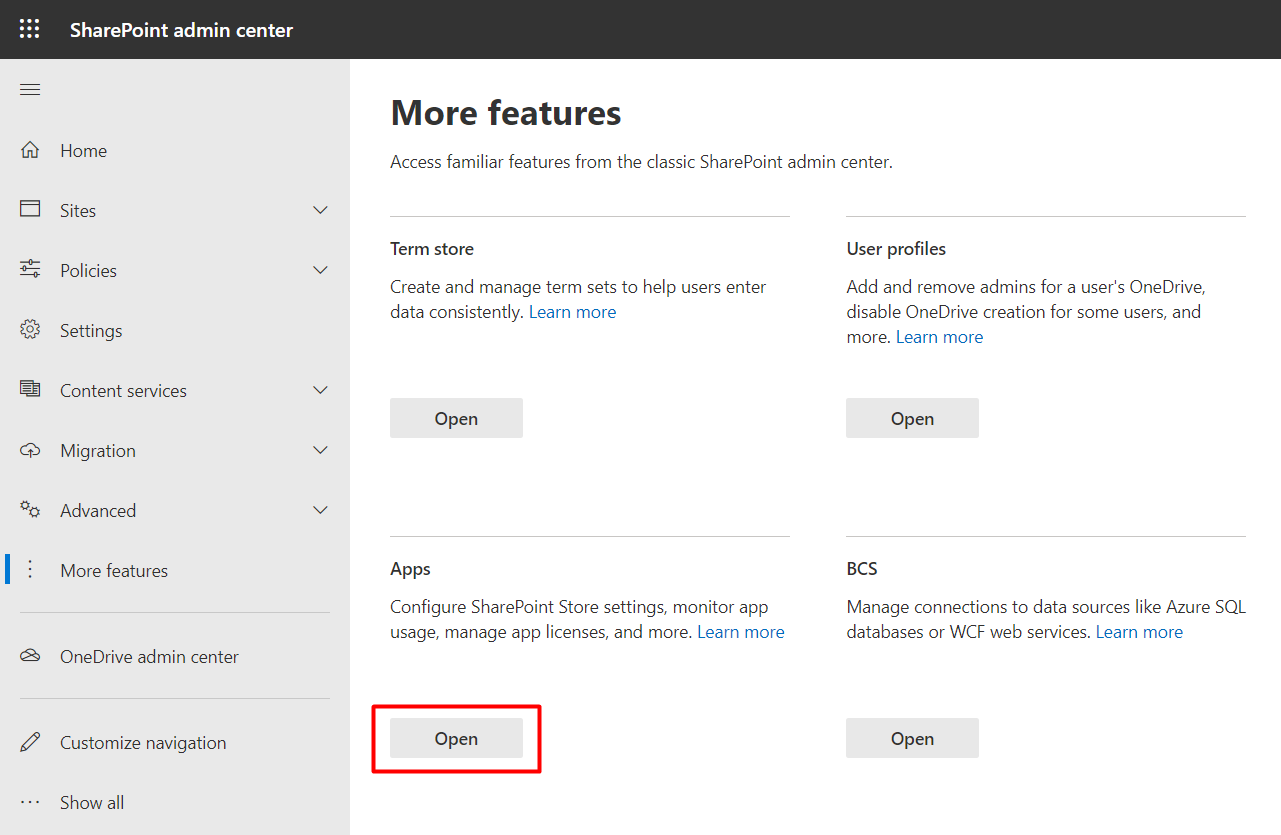 Go to App Catalog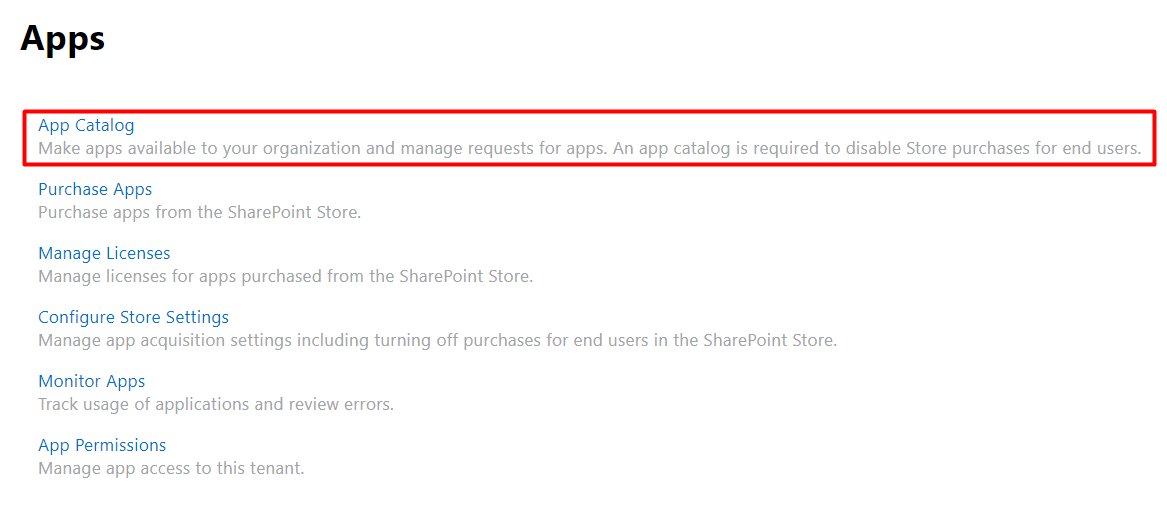 Open Apps for SharePoint and upload the extracted .sppkg file.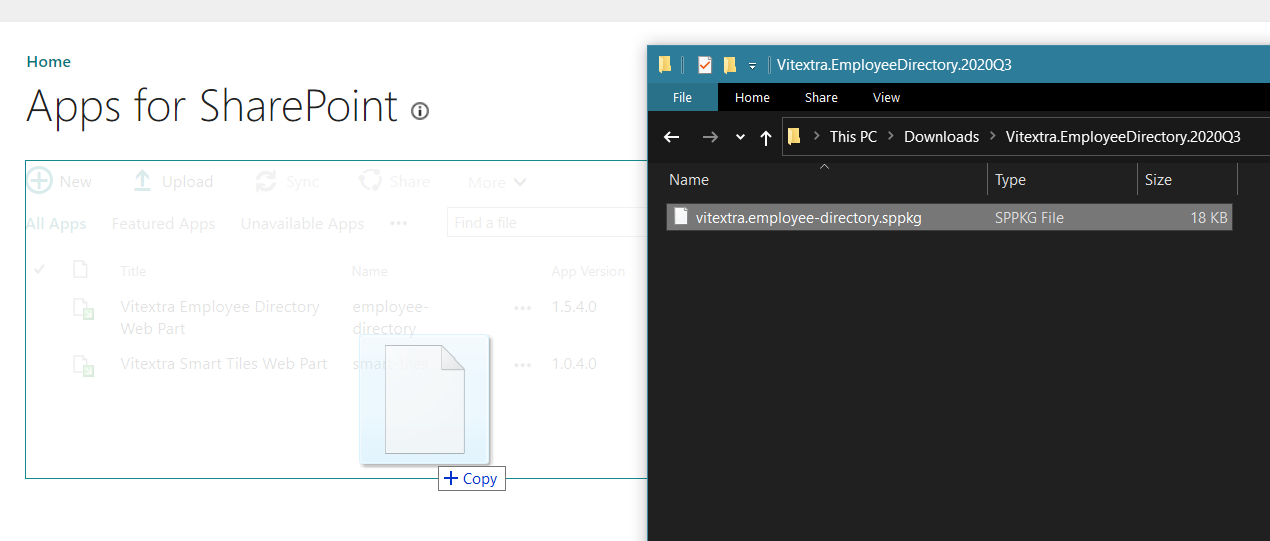 Confirm you trust the app, check Make this solution available to all sites in the organization, and click Deploy.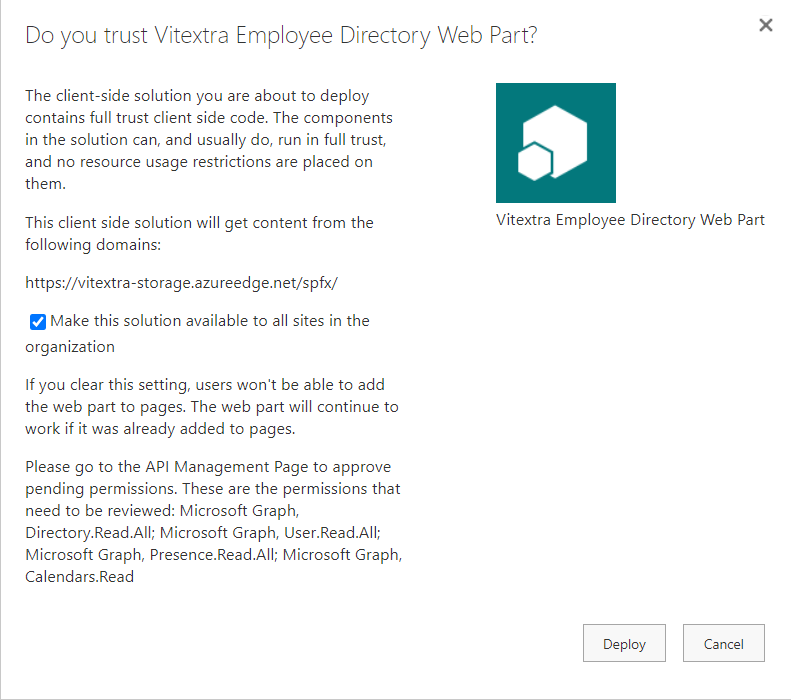 Once the new version of Employee Directory is deployed you'll see it in the list of installed client-side packages.
API Access
Go to API Access section in SharePoint Admin Center to make sure the installed application has the necessary permission to the API. Expand Pending Request heading and approve API access requests.
📝 Note
The new version of the Employee Directory app has new required permission (Calendars.Read) to get the user's availability status.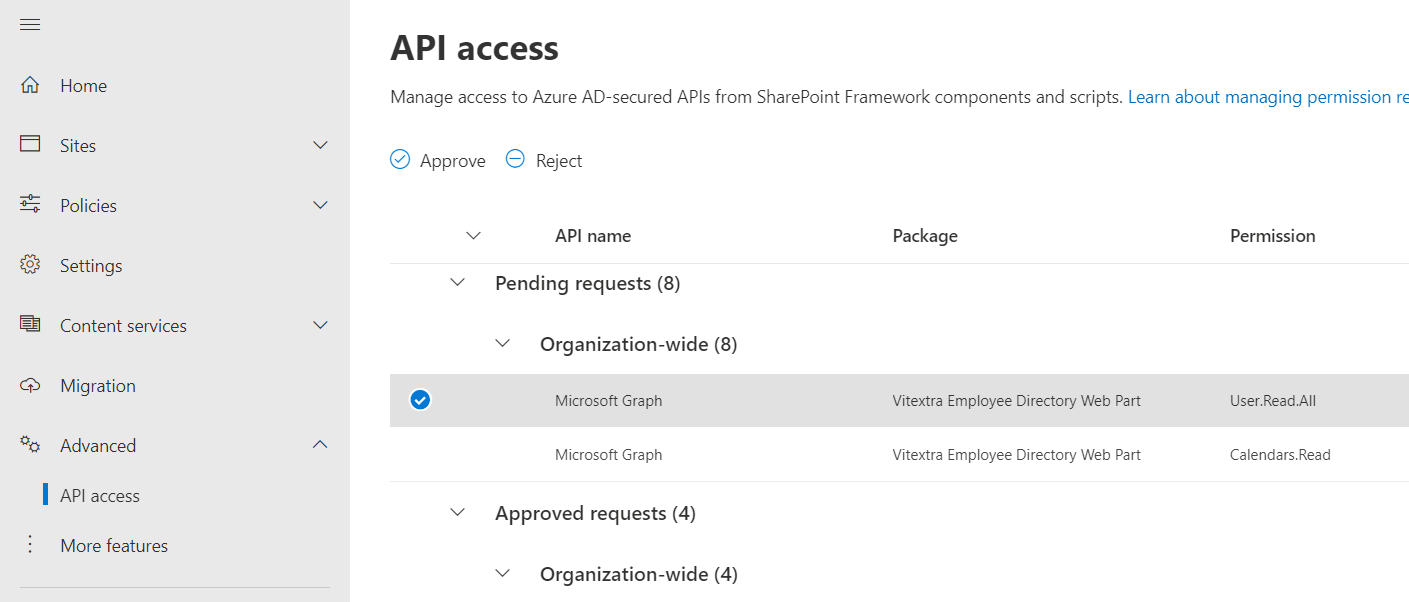 License Update
The update process, as well as downgrade one, does not affect your subscription or license. No additional action is required.
📝 Note
There are no additional expenses associated with the update of cloud-based Vitextra solutions.