Search Recorded Teams Meetings stored in OneDrive
Это содержимое недоступно на вашем языке. Вот версия на английском языке.
This article describes to set up Vitextra Smart Search to search recorded Teams meetings stored in OneDrive or SharePoint.
Add Web Part
Open the page where you need to add the web part in edit mode.
Select the circled + icon. Scroll down and select Smart Search in the list of available web parts.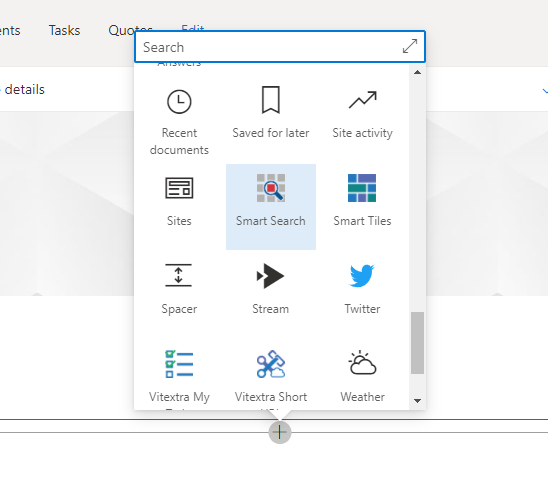 Configuration
Open the configuration page of the Smart Search web part and set the following settings:
Mode - Single Source
Source - Meeting Recording
Default Search Query - *
Sort By - Last Modified
Sort Direction - Descending
Asterisk symbol for Default Search Query allows showing search results once the web part is loaded without needing the user to perform the search operation.
💡 Tip
The last two settings (sort by and sort direction) are optional. Use them in case you need to show recently created videos on the top.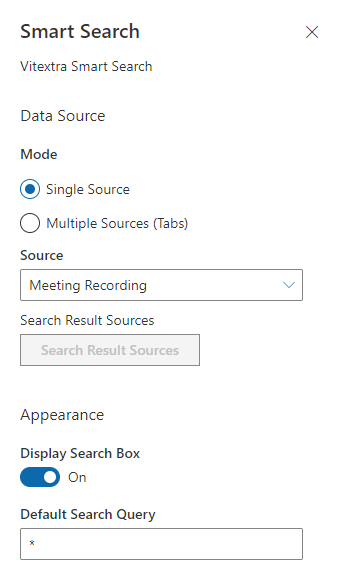 Publish the page to save changes.
Using
With the Smart Search web part, users can search recorded Teams meetings, filter results by author and date of recording.