Auto-populate Title column with a filename.
Fully integrated solution, no workflow required.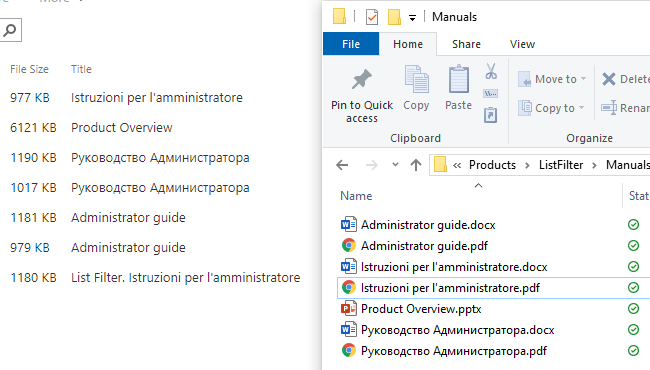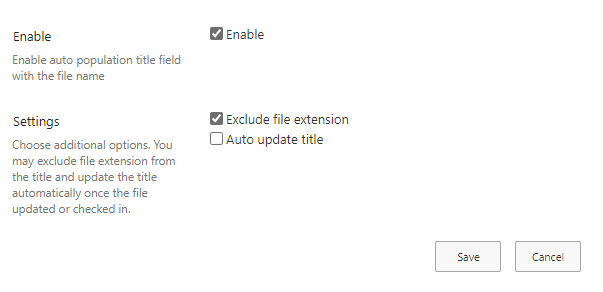 Autofill Title field with the file name
Document Auto Title automatically fills the Title field with the filename once the document is uploaded, modified of checked-in.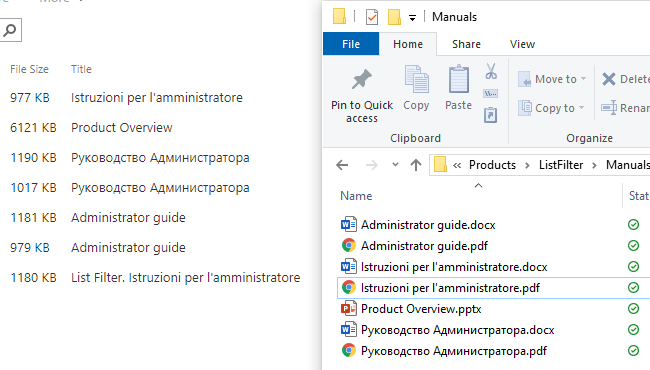 Autofill settings
You can change behavior of the Document Auto Title add-on to:
Update Title when the document is updated or checked-in
Show or hide

file extensions

from the Title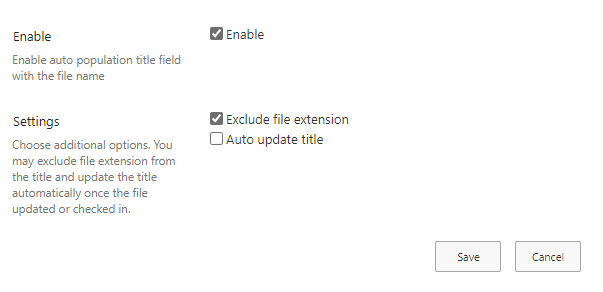 No reviews yet
Be the first to review this product.
Supported Languages
English
русский
Platforms
SharePoint 2019
SharePoint 2016
SharePoint 2013 Server
SharePoint 2013 Foundation
Discover more apps
---
Suggested apps
Send feedback
---
We would love to hear from you! Please take a moment to let us know about your experience.
We received your message. Many thanks!